Join by September 7th and get $30 off!
Use code FIRST50 at checkout.

As much as I wish they did...
First words do not just magically arrive one day.
Children need to move through many prerequisite skills before they are ready to use an abundance of spoken language.
Trying to navigate this process often leaves us feeling confused and overwhelmed.
Let me help simplify this for you!
The First 50 Words Course was created for parents of children ages 12-36 months.  In this course, you will learn my signature four-step framework for getting children ready to say their first 50 words.  Fifty tends to be the number where things really start to click. Right around when a child is able to say 50 words, they start adding new words each day and combining words to make phrases.
I want to help you get to this magical number!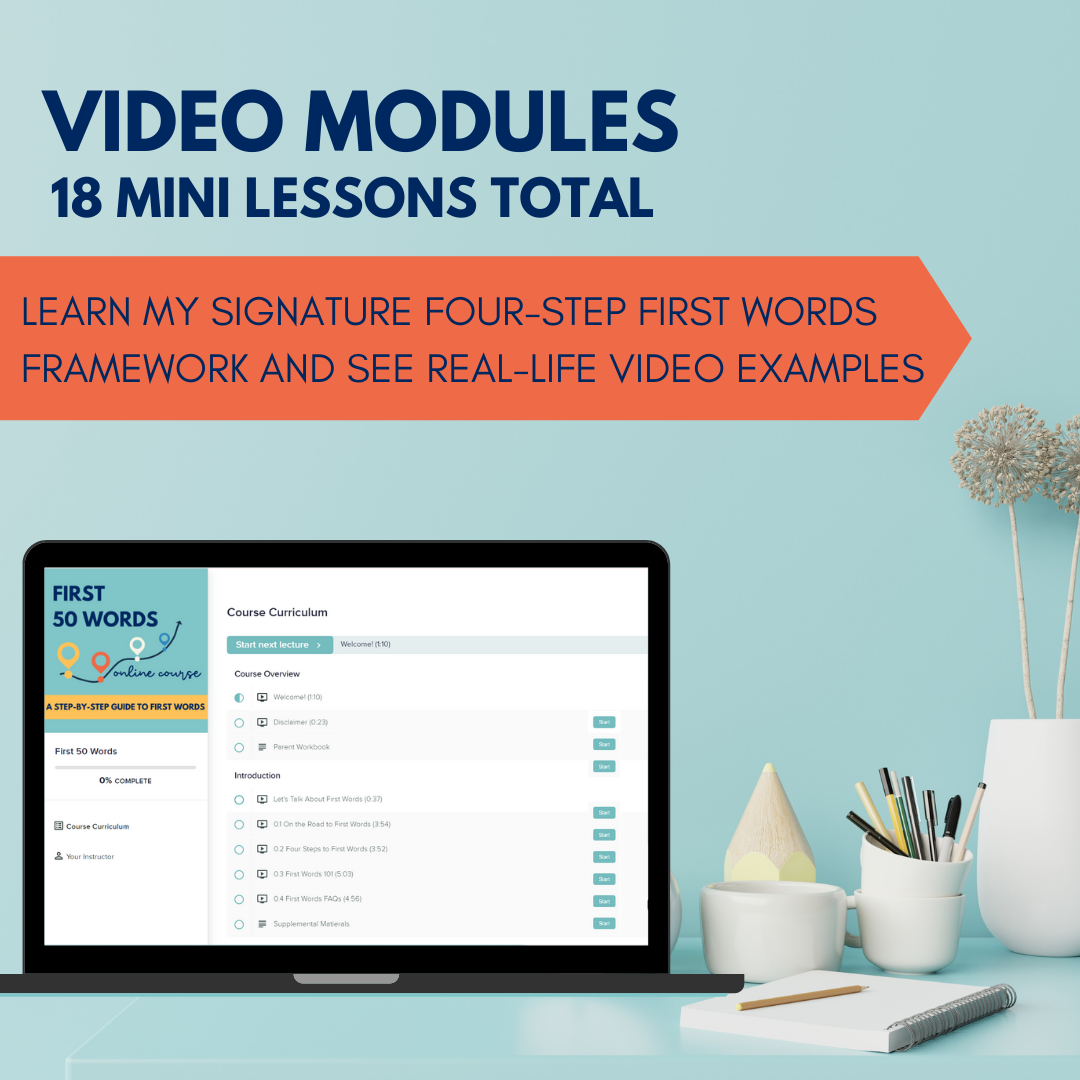 These easily digestible video modules were created with your busy lifestyle in mind. The lessons are engaging and informative, while also being concise and straight to the point.
I walk you step-by-step through my first words framework. Each mini-lesson covers a specific topic within the framework and most are under five minutes long!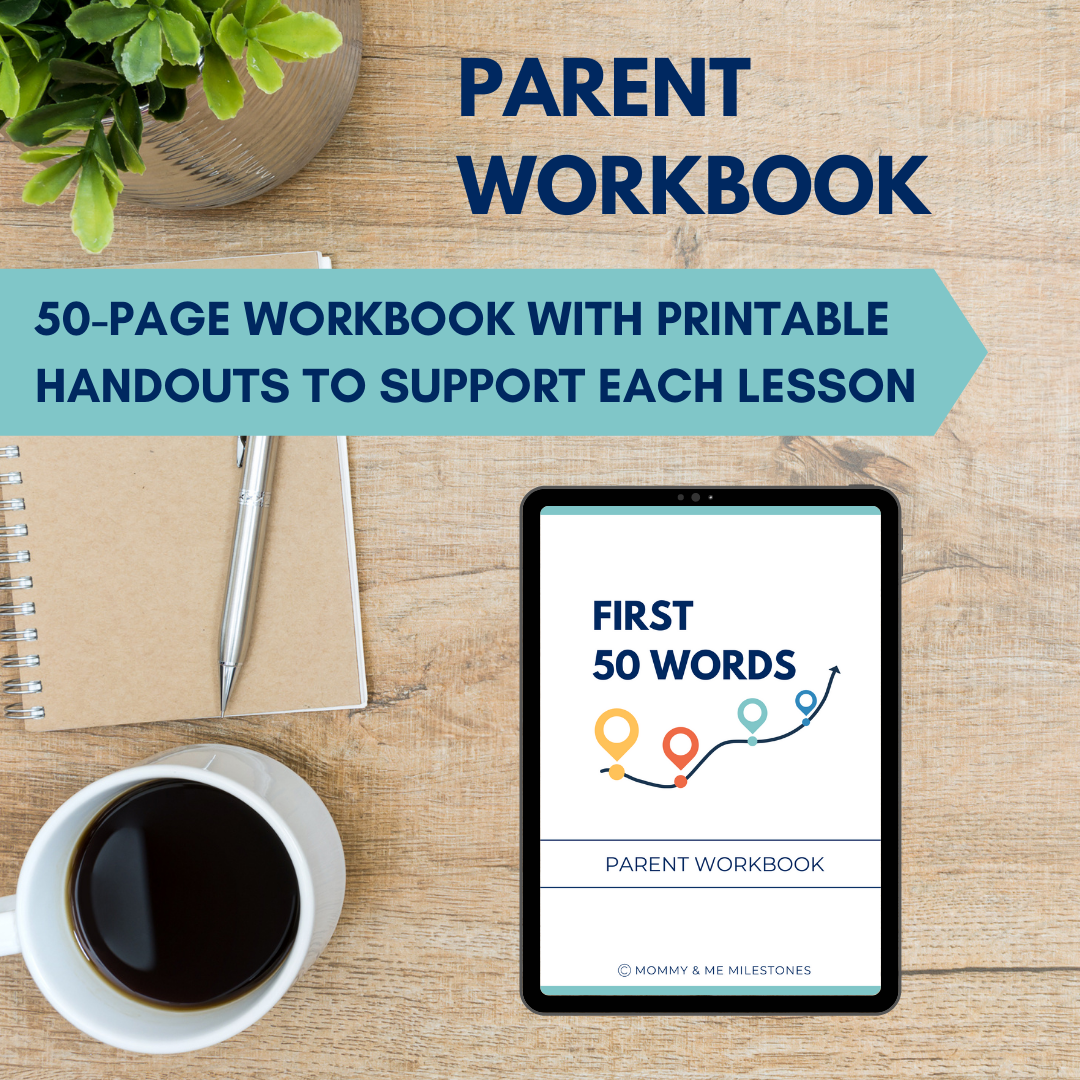 The Parent Workbook features 50 pages of attractive, printable handouts to supplement the course topics. You can refer back to the workbook for a refresher on the four-step framework or print the pages individually by topic.
The workbook includes detailed examples of how to incorporate each strategy into your daily routine in order to support language development and get your child talking!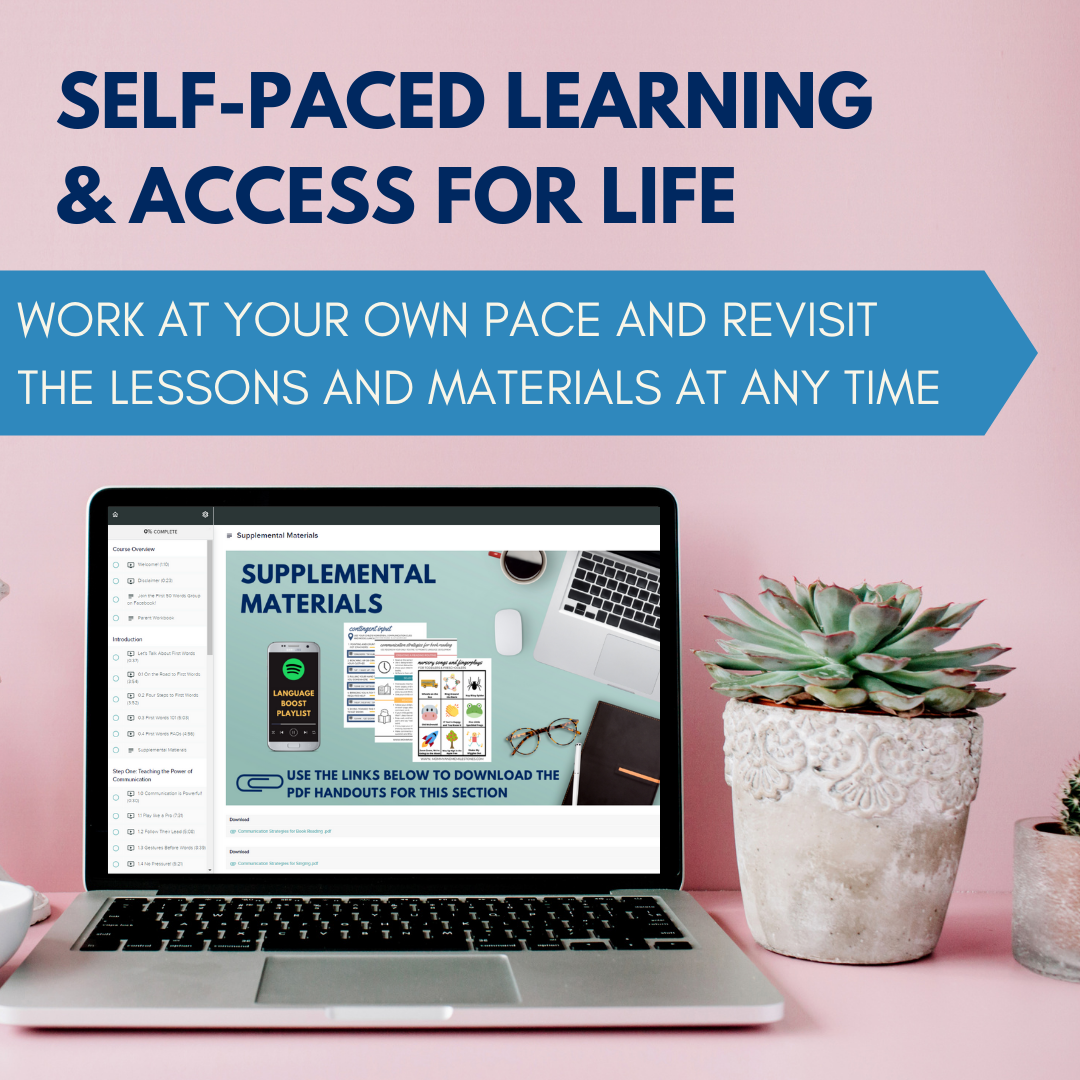 This course is self-paced. You can watch the lessons on your own schedule. The value-packed lessons are all between 5-10 minutes long so you can watch them while you sip your morning coffee, on your lunch break, or while you wait for your grocery pick-up.
You also have access to the course for life. You can revisit the lessons and materials at any time.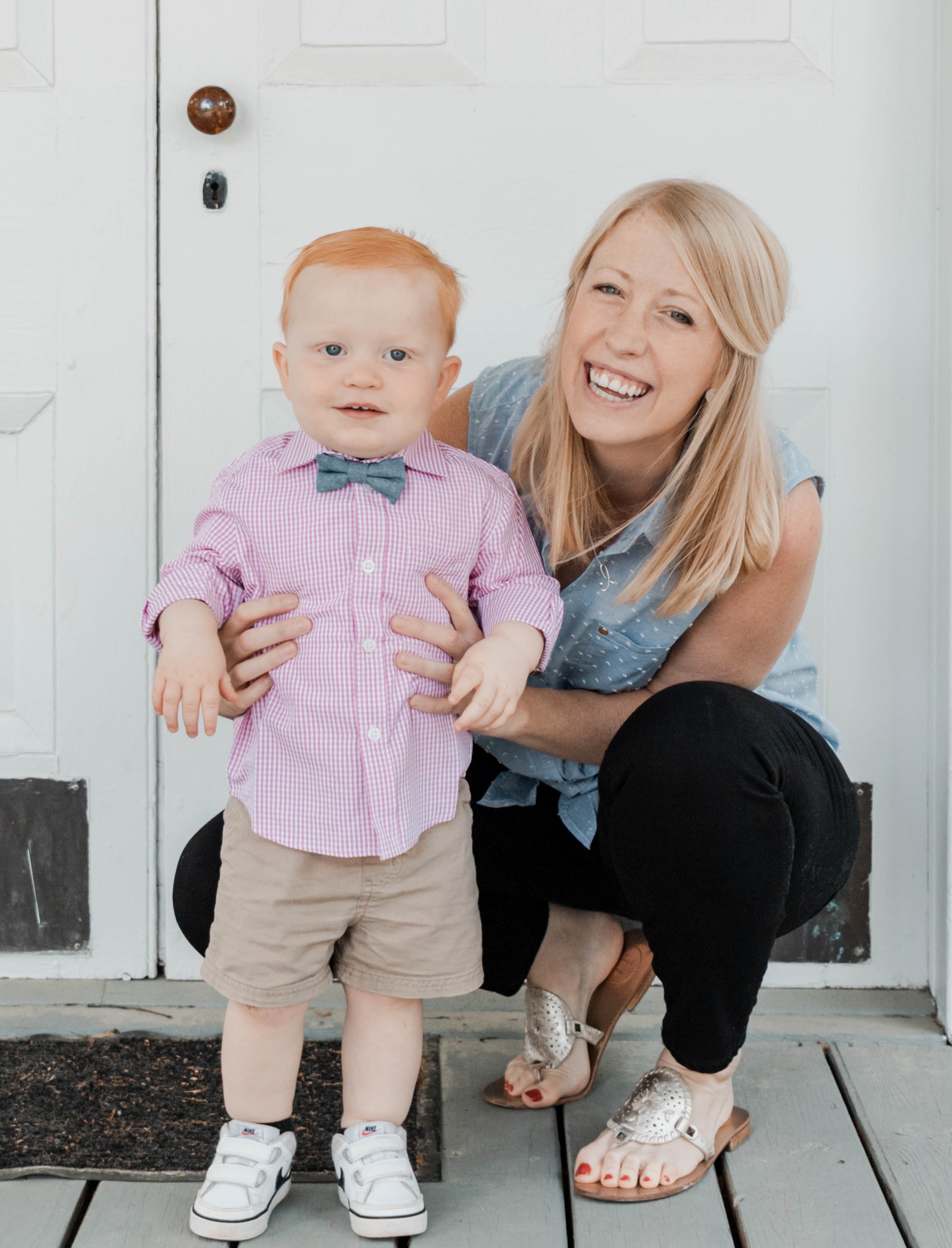 Hi! I'm Laura Brown.
I'm a pediatric speech pathologist, early intervention specialist, and mom of two little boys. My super power is teaching babies and toddlers how to communicate!
I created this course for other busy parents because I understand how many constraints there are on your time. I know that you need information to be comprehensive, yet concise. The lessons in this course are straight to the point and easy to follow with specific action items for each module.
My four-step framework is a systematic approach I have successfully completed with countless families in early intervention therapy. This is the same framework that I used to teach my own children how to say their first words. As a paid educator and speaker in the field of speech-language pathology, I have also educated hundreds of other professionals on this approach.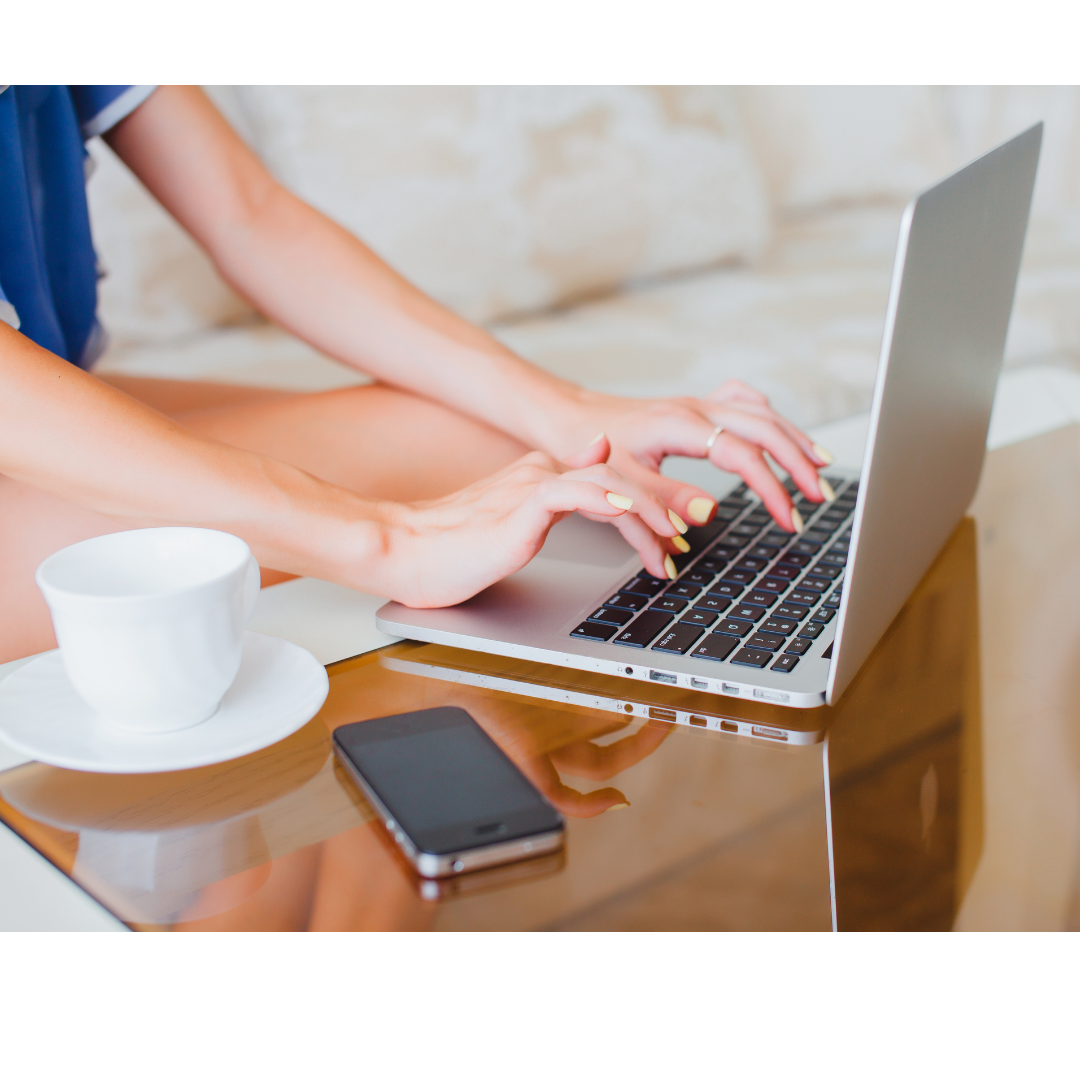 We all know how it feels to search endlessly online for tips to help our children and come up empty-handed.
I speak with so many parents each week- both in my community and in the online space- who feel stuck with first words.
They are looking for answers and want to know what they can do to support their child's language development.
I am here to help!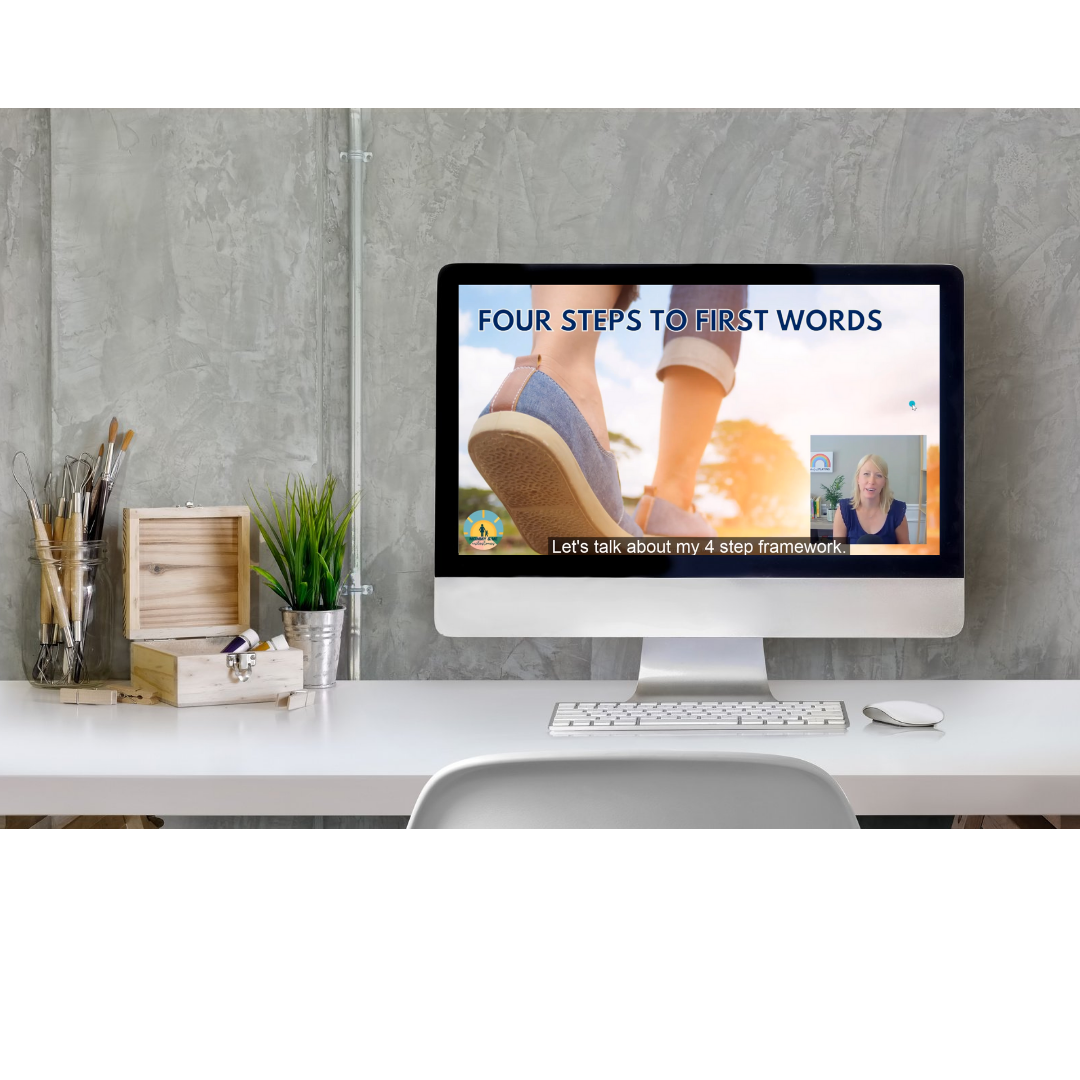 Four Simple Steps Backed By Science
In this course, you will learn the exact steps to follow to get your child ready to talk based on the most current science about how language develops. You will also learn how to incorporate research-based strategies into your daily routine in a way that is effortless and fun!
I took everything I know about this topic and tied it up in a neat little bow for you. The short and straight-to-the-point video lessons are complemented by the parent handbook which is full of detailed examples and actionable tips for each step of the framework. A bonus section will help you bring it all together with 11 real-life video examples and specific ideas for eliciting 50 common first words.

Watch the Video Below for a Preview of What's Inside the Course!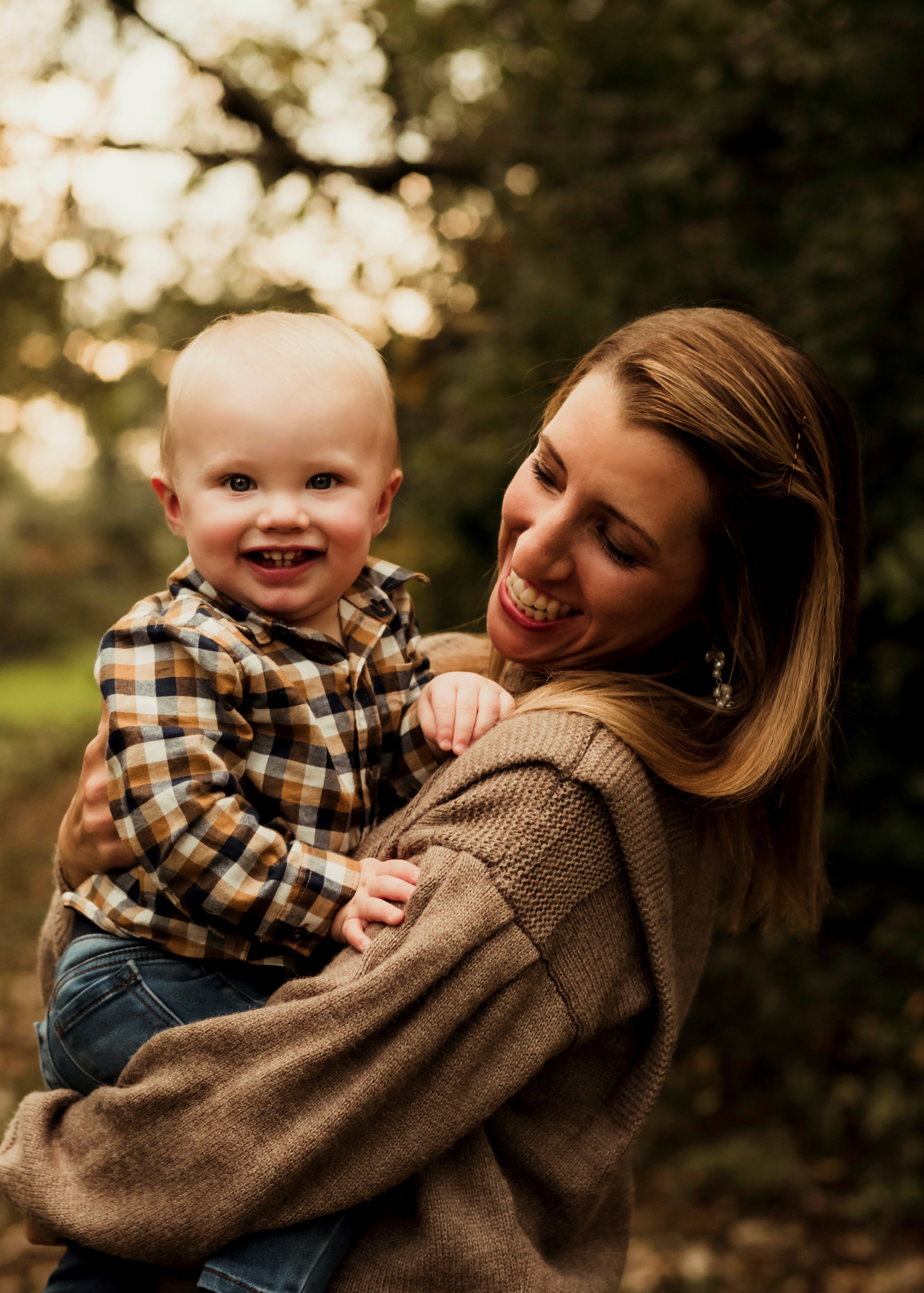 Amy, mom of a 14 month old
I just wanted to share how much I loved this course! I'm a teacher and mom to a 14 month old and I'm excited to say I've already seen huge improvements and many new words since starting this course a month ago.
I loved that the information was easy to digest and that everything was immediately applicable to my son. In one month of working with my son on the four-step framework, he went from about 6 words to over 12 words.
We are still working hard every day and it's been so helpful seeing the short videos that I can do on my lunch break or before bed. I was always excited to try new ideas immediately after watching and reading. I can't thank you enough!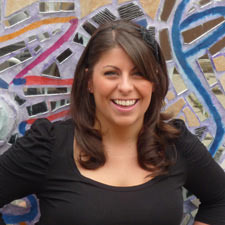 Rachel, mom of an 18 month old
This course taught me how to bring more language into my days which is something I struggle with. However, your points don't make it seem like a chore. It's always playtime fun!
My daughter now has well over 40 words and before taking this course, she had just three. The best part of this entire course is that every lesson is bite-sized. So there is always time to learn. The materials are super helpful and easily referenced.
I appreciate this course, and truly think it has made me a better mom.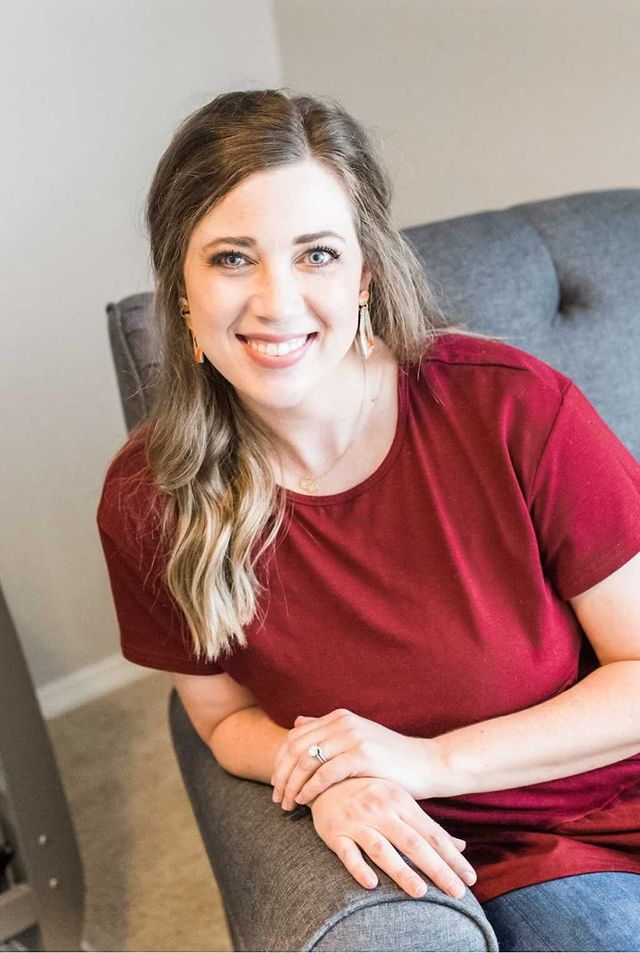 Brittany, mom of two
Laura's '50 First Words' course is a must-have if you have questions, concerns or just need ideas for how to encourage your baby's language development! The course is broken down into short modules, all packed full of easy-to-implement tips. I love that her tips take into account real-life and she shows you how to incorporate language into your daily routine, nothing fancy needed!
FAQs
Who is this course for?
This course is for parents of children under the age of 3 who have less than 50 words.
Will I have immediate access to the course?
Yes. You will have immediate access to all of the video modules and course materials. The course is self-paced and you maintain access for life. You can watch the mini lessons as your busy schedule allows and revisit the course materials at any time.
Will I maintain access to the course?
Yes! You will have access to the course for life.
Can SLPs take this course?
Yes! This course is a great resource for SLPs who work with young children. The SLP version of the course (linked at the bottom of the page) includes additional information and strategies specific to language interventions for children with neurodevelopmental disabilities. You also need to take the SLP version in order to receive continuing education hours.
Can I see a preview of the curriculum?
See below!